Process engineering plant
Selmo as the standard in automation
Learn how an Austrian beverage manufacturer integrates and implements the Selmo Standard.
The project involves the automation of a juice blending and filling plant, which is intended to function on a small scale like the large-scale series production plant, to optimize process engineering sequences or to develop new recipes. The modeling of the process was completed in two weeks with the support of the Selmo team.
Service
Selmo Services
Selmo Standard


Industry
Beverage Industry

Goals
Automating a manuel process
Transparency of the process through the Selmo Standard
Process reliability: All data is available at the right time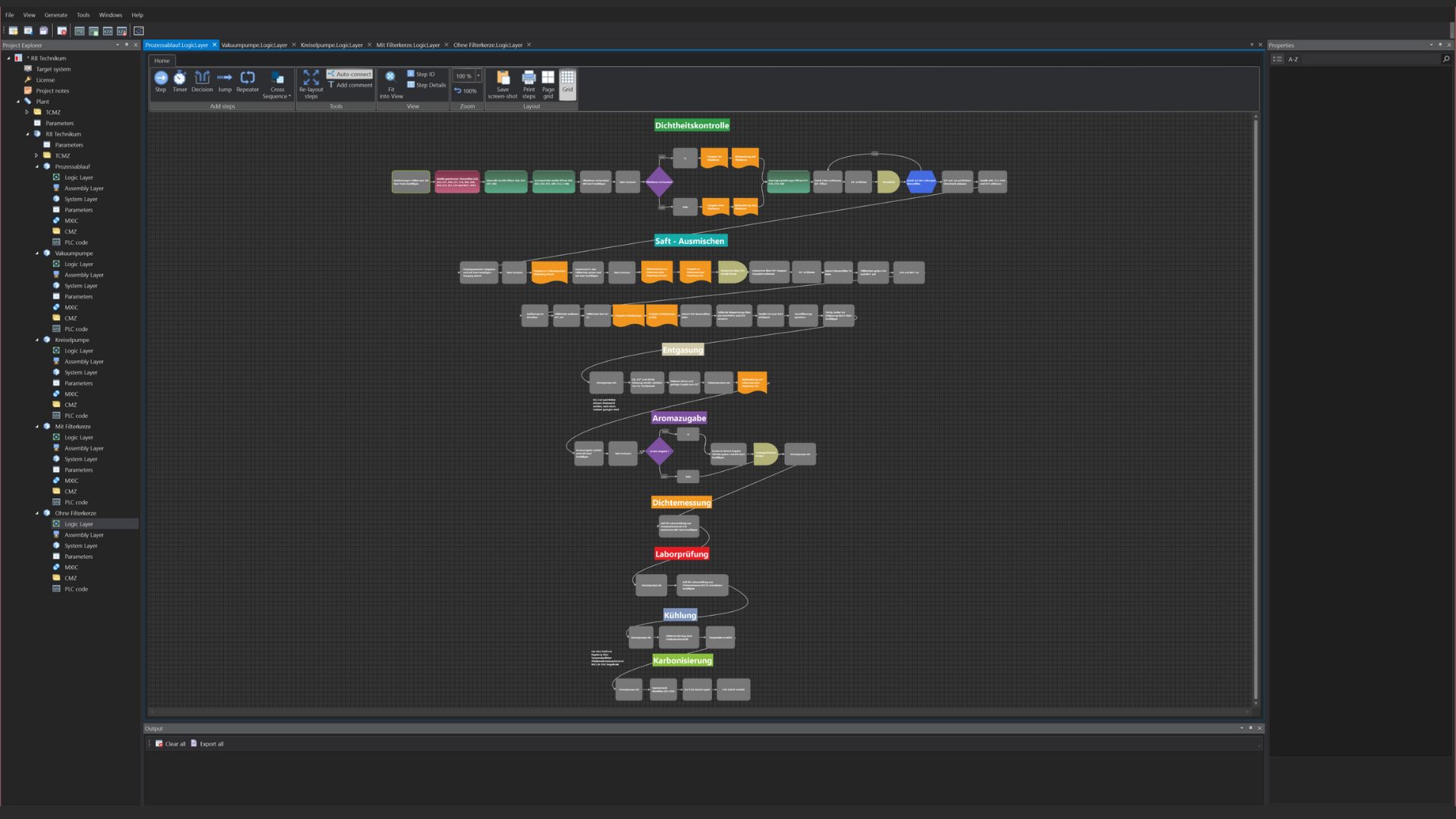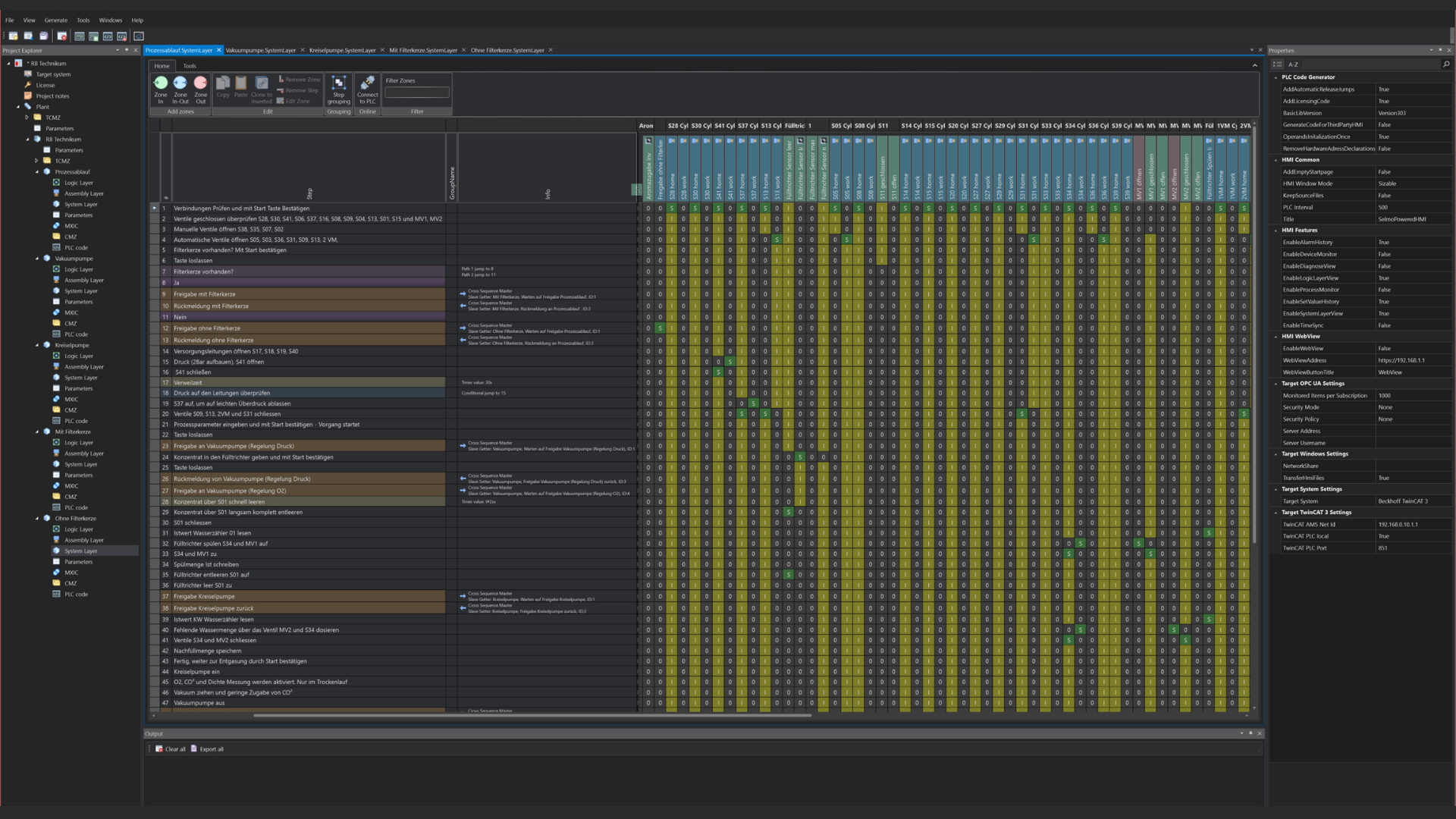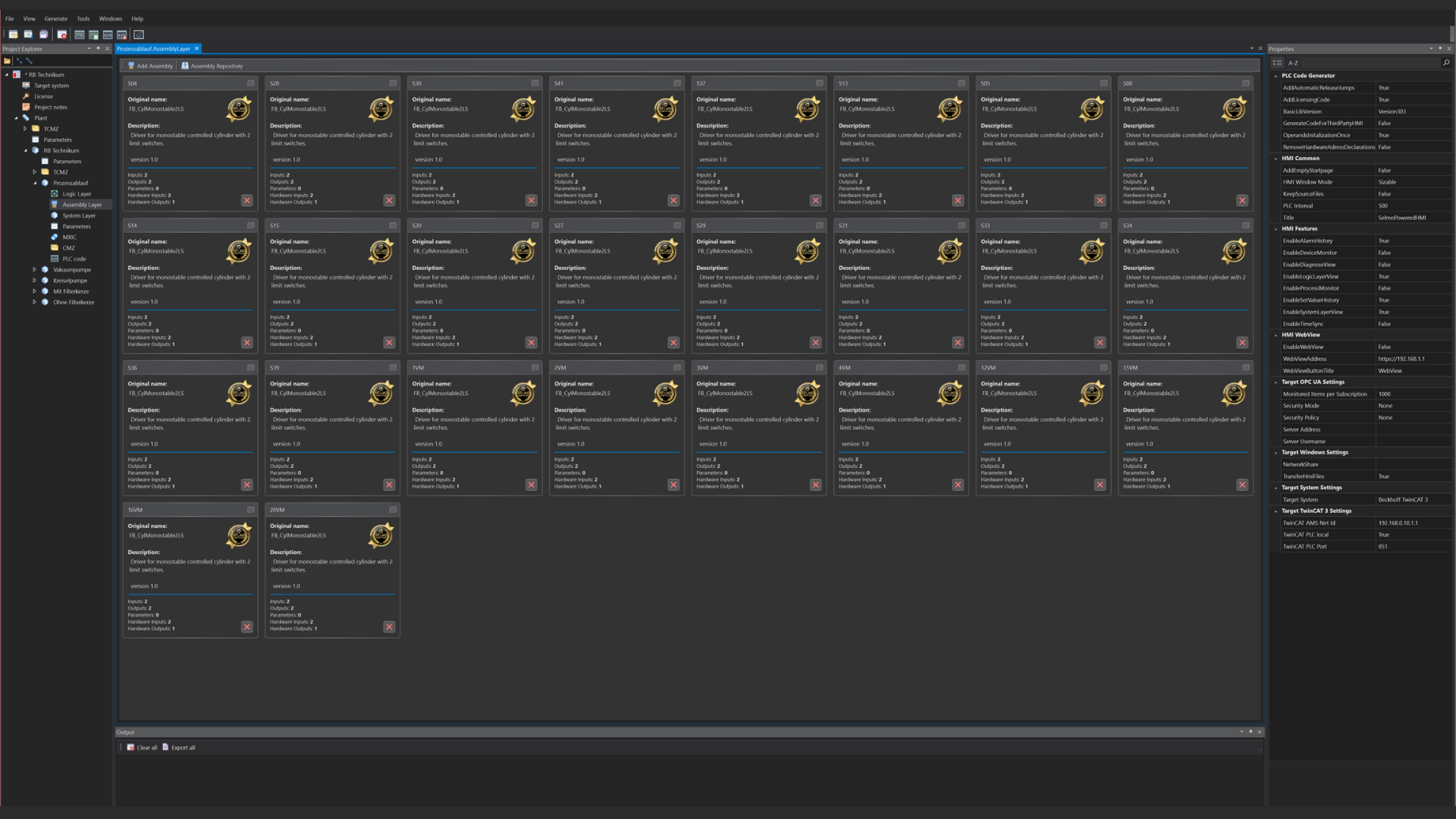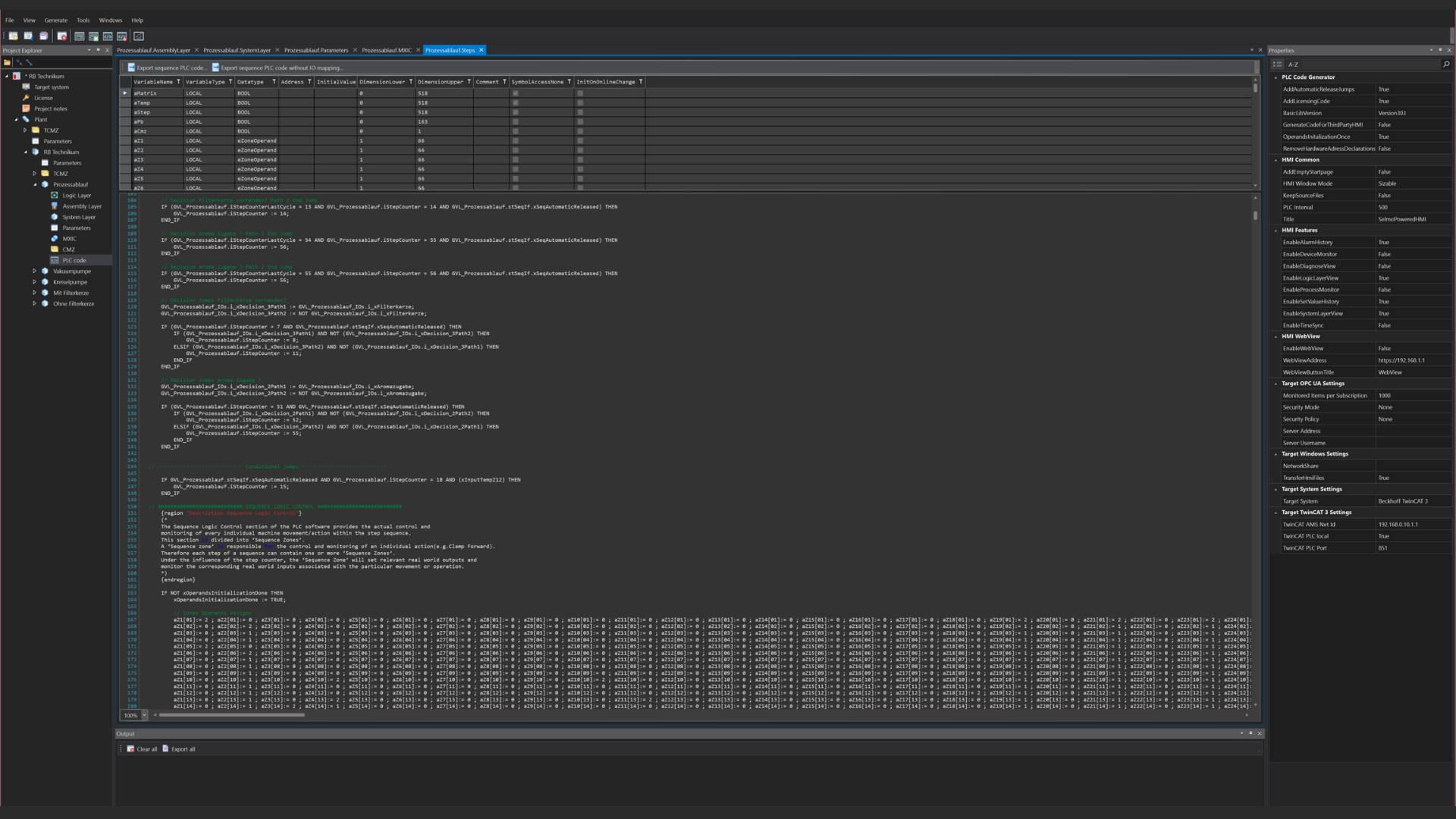 Facts
5 sequences with 177 steps modeled in Selmo Studio
10 constantly monitored zones
more than 10.000 lines of codes
Project

juice blending and filling plant
Project procedure:
Preparation of the requirement specifications with the process in focus.
Specification of the mechanical and electrical assemblies.
Modeling of the process in the Selmo Studio.
Development of a virtual model for visualization
Testing and commissioning of the virtual model
Building the actual plant according to the specifications of the tested process model

.
Automation is performed to monitor and document the production parameters. Before the actual machine is rebuilt, the process flow is tested using a digital twin and checked for correct operation.
The defined process enables the beverage producer to mix and homogenize different juices and liquids. Furthermore, creating different flavors or blends of ingredients with the same equipment is possible. The juice blending equipment can also be used to change or improve liquids' consistency or adjust liquids to specific temperature and pressure conditions.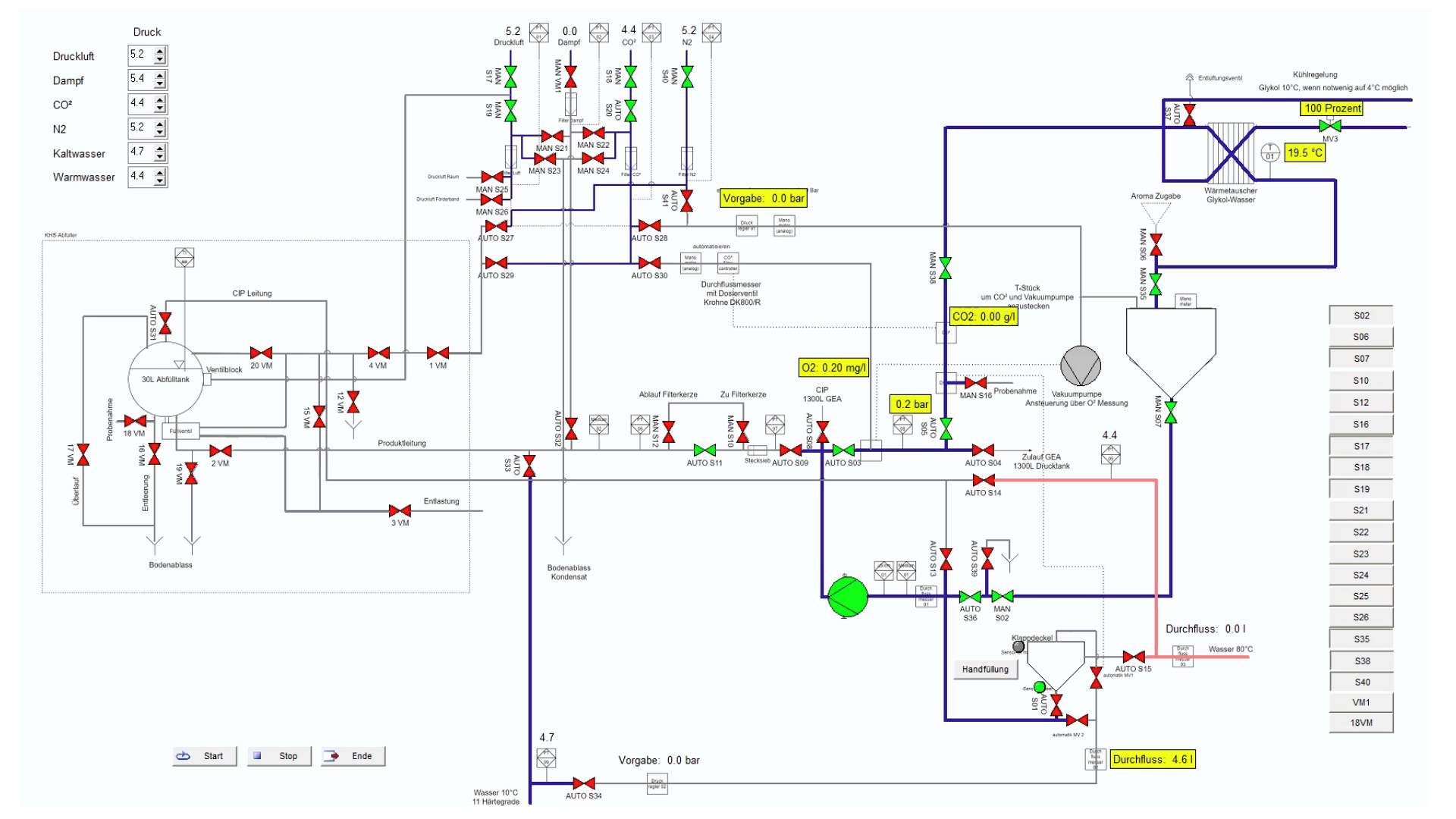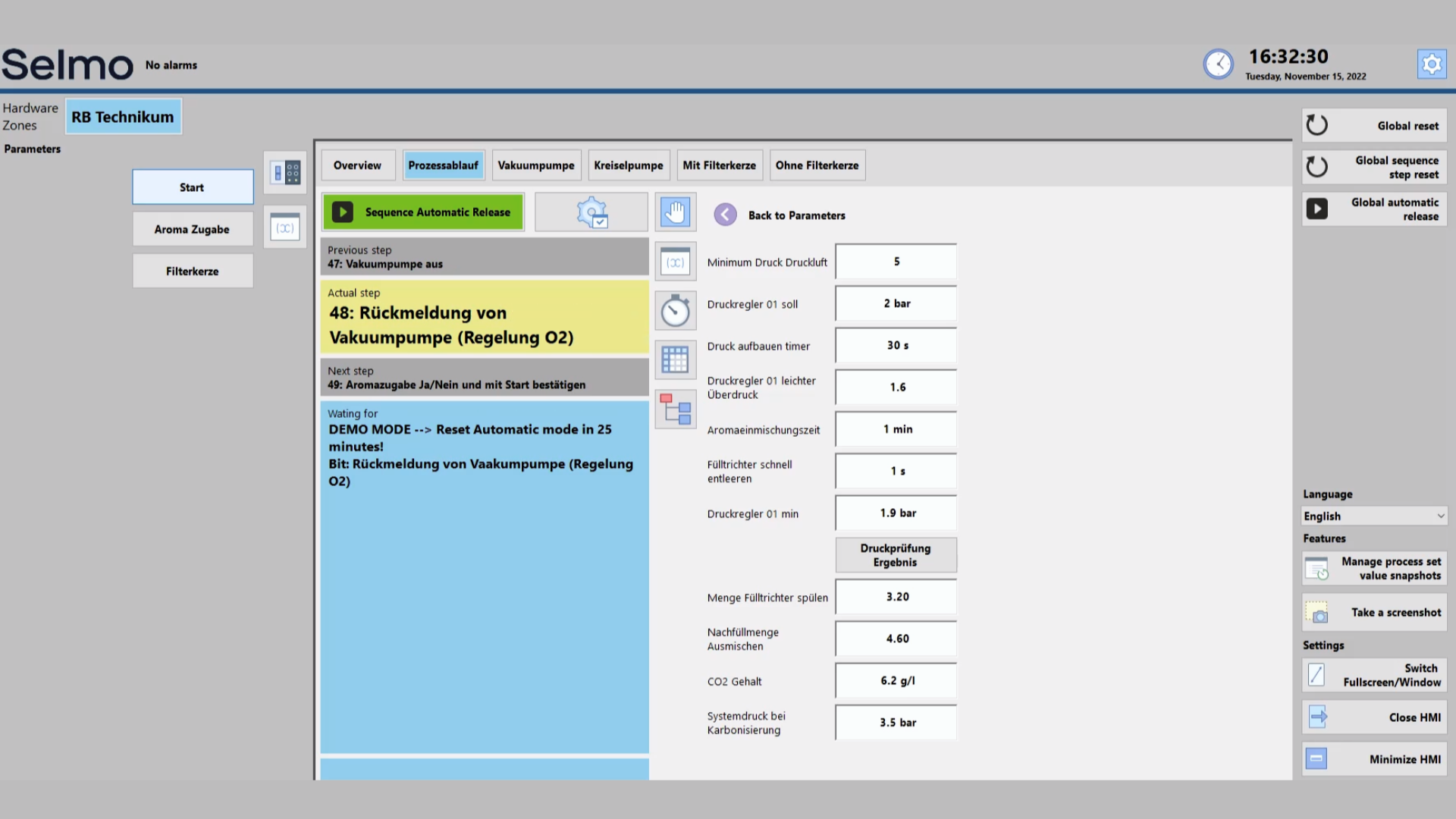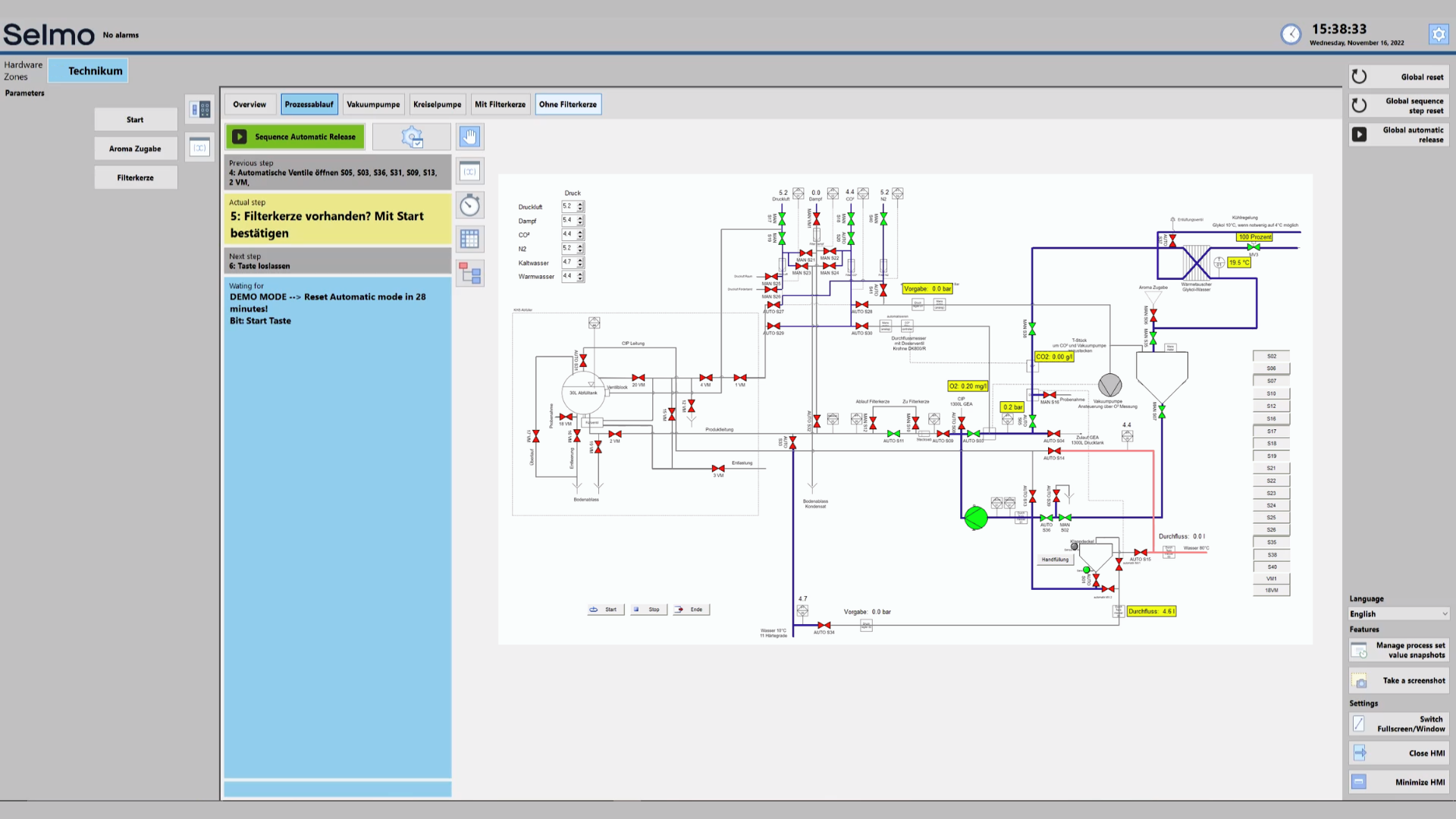 The Success
By adopting the Selmo standard, the beverage manufacturer can create different flavors or blends of ingredients using the same equipment.
With the help of the Selmo Studio, machine control systems become easily understandable for non-PLC programmers and can be created by the user. Initially building on simple examples, complex problem-solving for specific use cases in automation is provided. Suggestions for improvements are welcomed with an open mind to obtain tailor-made solutions. The standardization of step chain programming enables a flexible and safe design of a process plant (as a digital twin).
Team Lead Manufacturing Process Development
For
software
that never
lets you
down