About Cosma Engineering Europe GmbH


Cosma commissioned Selmo to implement a new machine to control intelligent pressing tools. Selmo Services supported from the beginning with the conception of the project idea up to the ongoing support of further development.

Cosma provides a comprehensive range of body, chassis and engineering solutions to global customers.
Services:
Selmo Services
Industry:
Automotive supplier, toolmaking, prototyping, R&D
Location:
Weikersdorf, Austria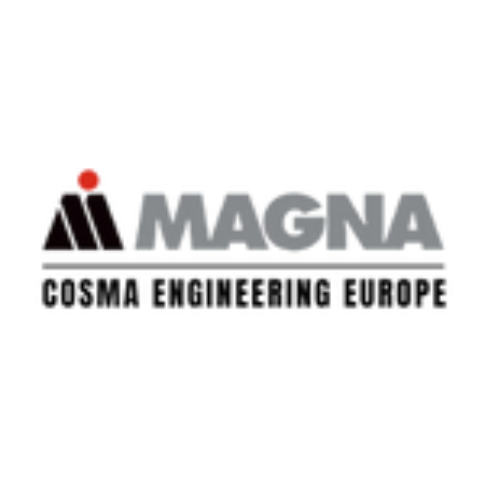 "In research and development, it is necessary to have an innovative, flexible and reliable partner. We have found this partner in Selmo. Selmo helps us to implement our needs and ideas from metal forming on time an will play a role in our transformation towards industry 4.0."
Rainer Lottes
Research and Development
Beckhoff C6030-0060 Compact IPc Control

113 PLC in- and outputs

1 Hardware zone

3 Sequences

41 Steps

206 Zones

4 Drivers

9248 Lines of Code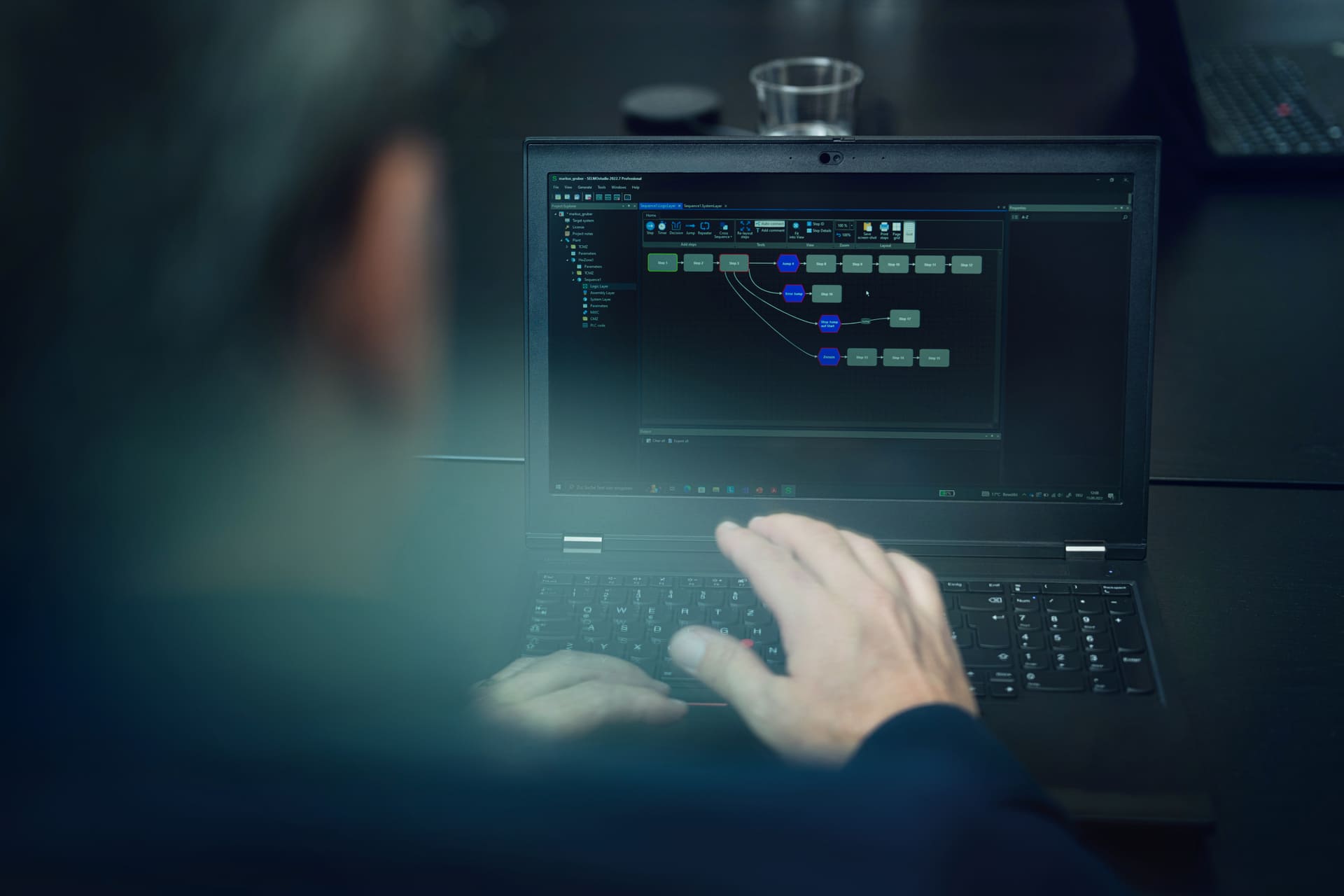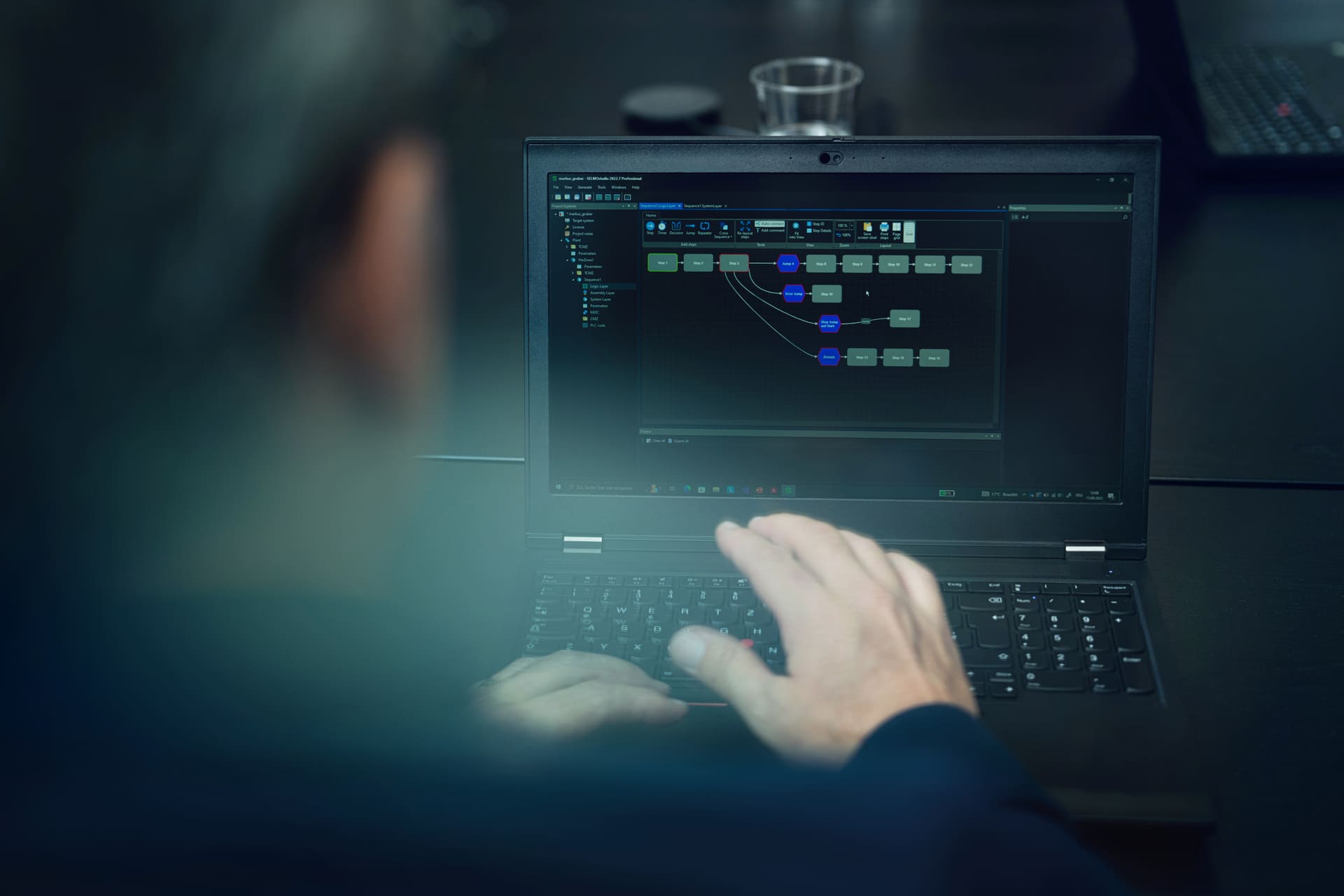 Specification of assemblies for mechanics & electrics:

The concept for the process was provided

As a control, Beckhoff was requested

Process modeled in the Selmo Studio

Basic electrical planning by Selmo

Detailed electrical planning by Duatec Automation GmbH

Installation by Duatec Automation GmbH

Commissioning by Selmo

MQTT interface through Selmo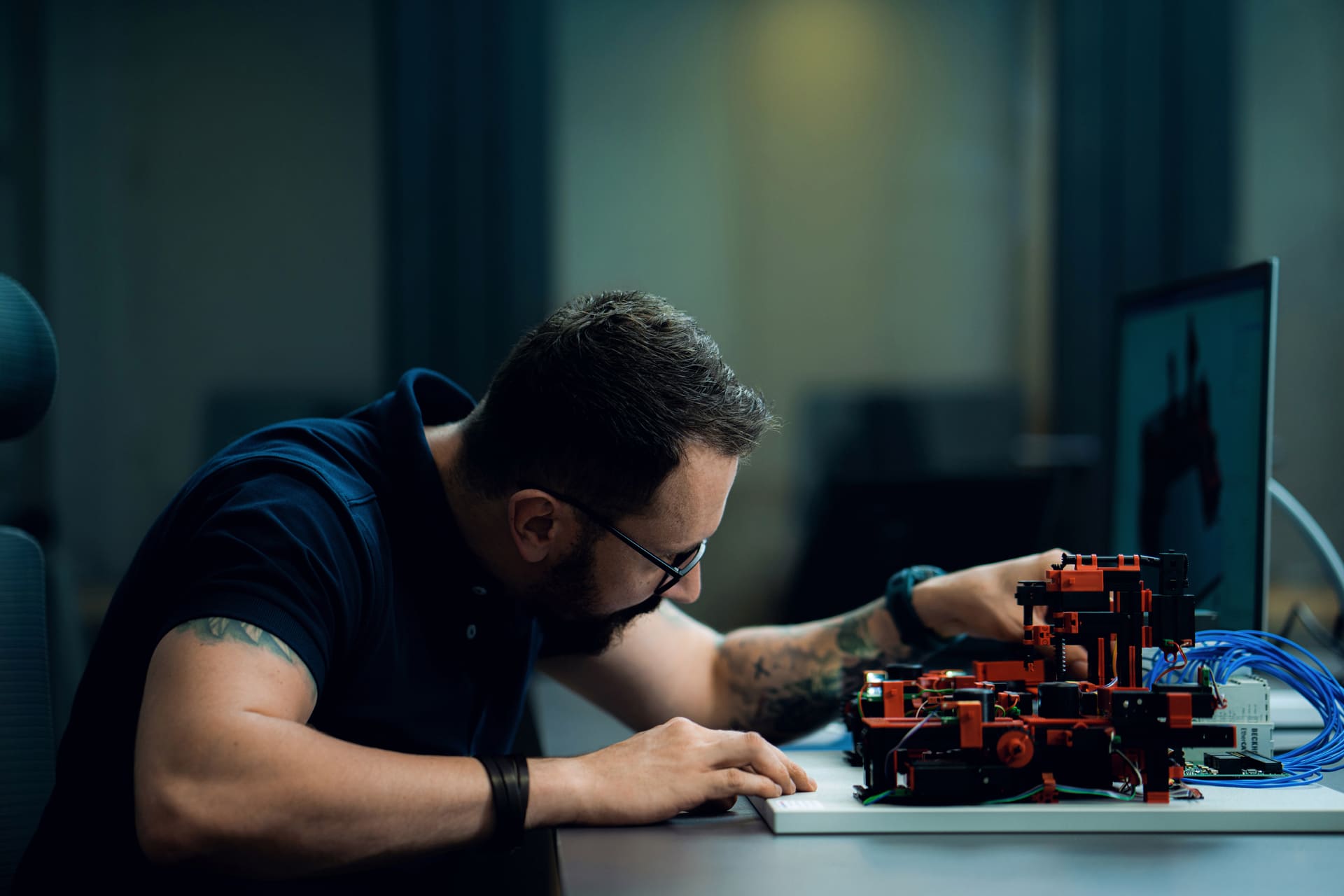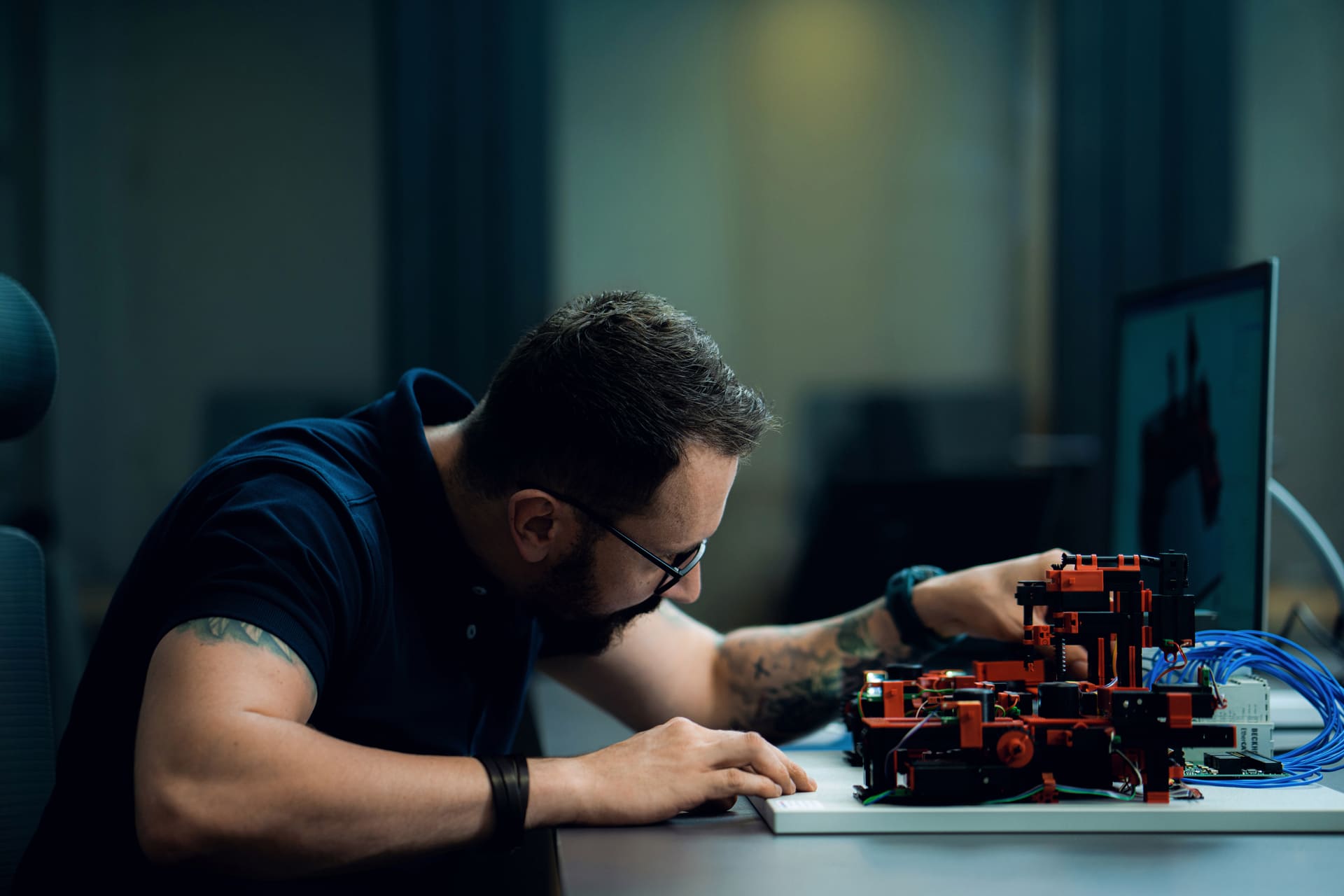 Initial situation & challenges

The ever-increasing market expectations in the automotive sector require manufacturers to optimize production further. As a result, high-strength sheet metal is needed in the automotive industry. Unfortunately, these sheet metal grades, which are difficult to process, generate higher scrap rates than in recent years. The project aims to minimize these rates.

The system controls two intelligent press tools. One that controls the pressure of the blank holder depending on the measured input variable, and another that controls several blank holders of the press separately to achieve higher forming accuracy. These are two independent tools.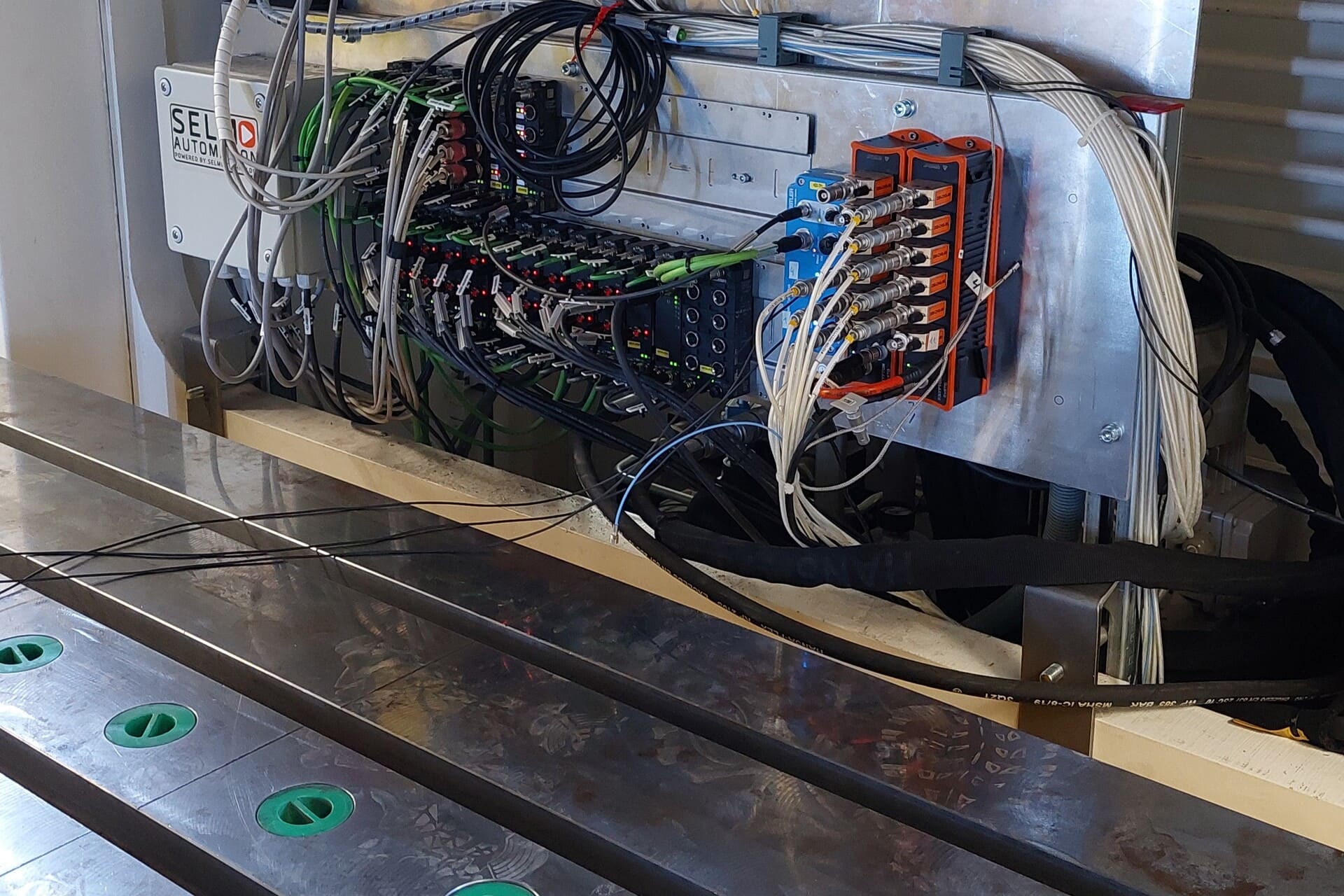 Implementation & result

In real-time, intelligent control of the retaining force was used to compensate for material fluctuations in the processed sheet. This both increases process stability and reduces scrap. In the second part of the project, the different control of the blank holders resulted in higher forming accuracy with a reduction in the number of forming steps. The increased forming accuracy improved quality and, in turn, reduced scrap.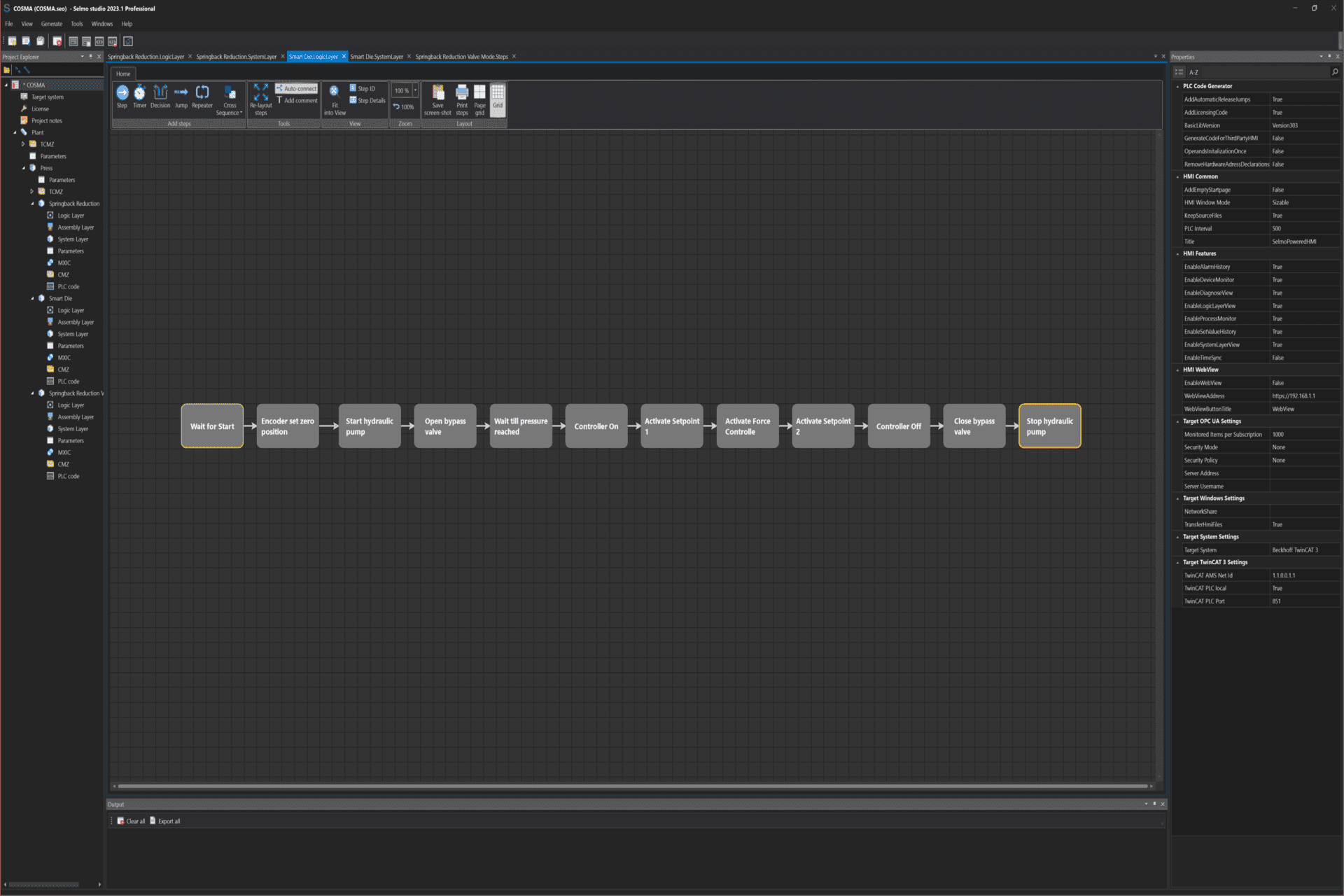 Reduced scrap

Improved quality

Higher forming accuracy