About AZO plant engineering

The AZO Group is one of the most experienced companies worldwide when it comes to automatic raw material handling.

From engineering and the supply of individual components to the construction of complete turnkey plants, automation, assembly and comprehensive after-sales service, AZO, with over 70 years of experience in plant engineering, is an authority in automation solutions with a long-term perspective.
Services:
Project Support through Selmo Services
Industry:
Plant engineering - automatic raw material handling
Location:
Osterburken, Germany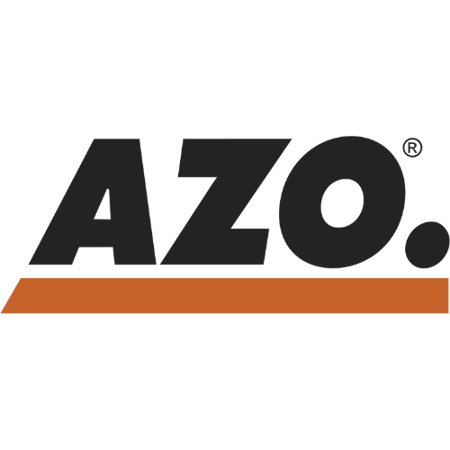 91 PLC in- and outputs

11 sequences with 134 steps modelled in the Selmo Studio

213 zones defined

15 constantly monitored zones

3 drivers

7330 lines of code

80 hours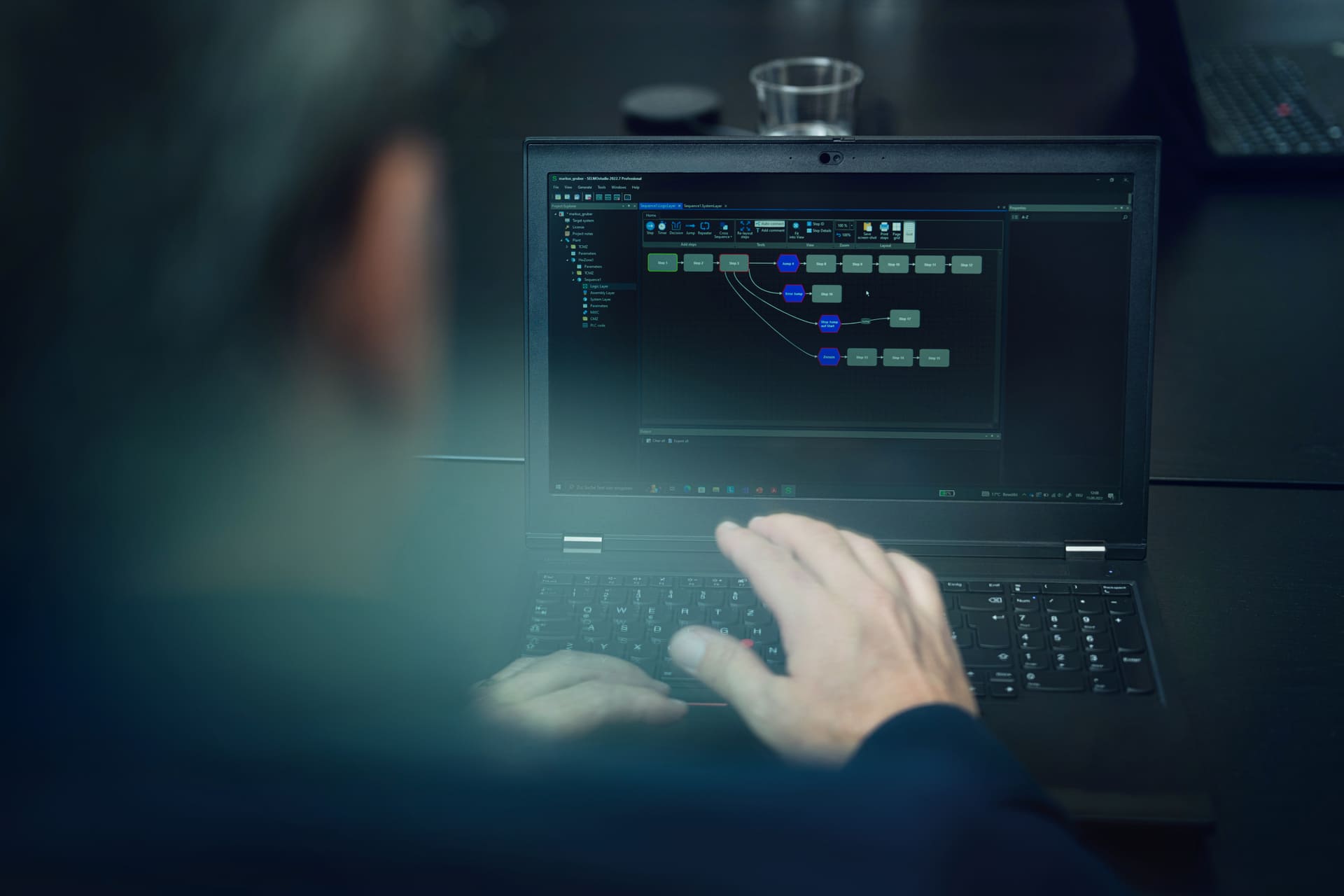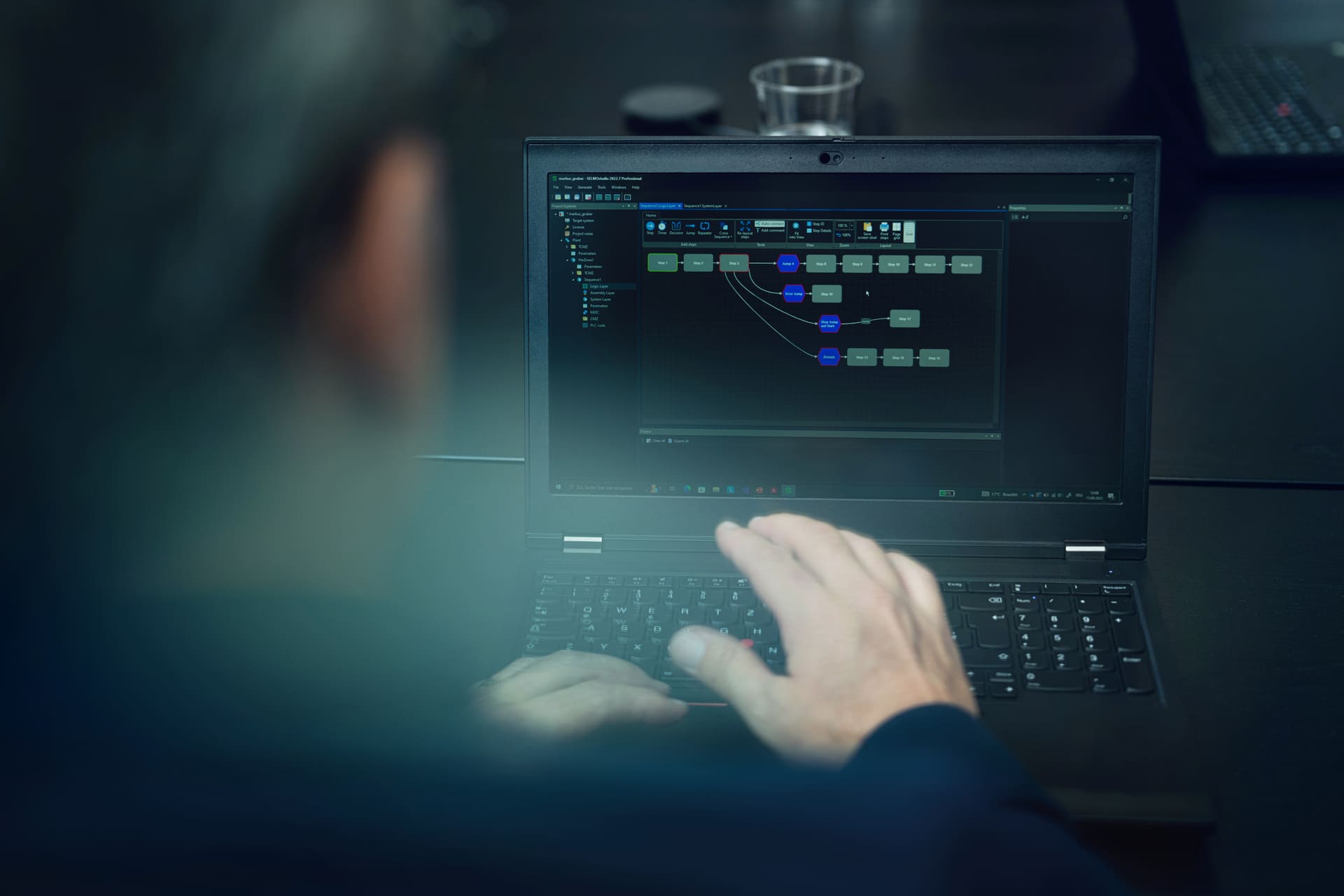 Preparation of the project in Selmo Studio based on the specifications

Review of the modeling in the workshop on site at AZO

I/O mapping and IBN of the real plant

Kinematization of the provided step file of the plant

Adaptation of the process by VIBN with the digital twin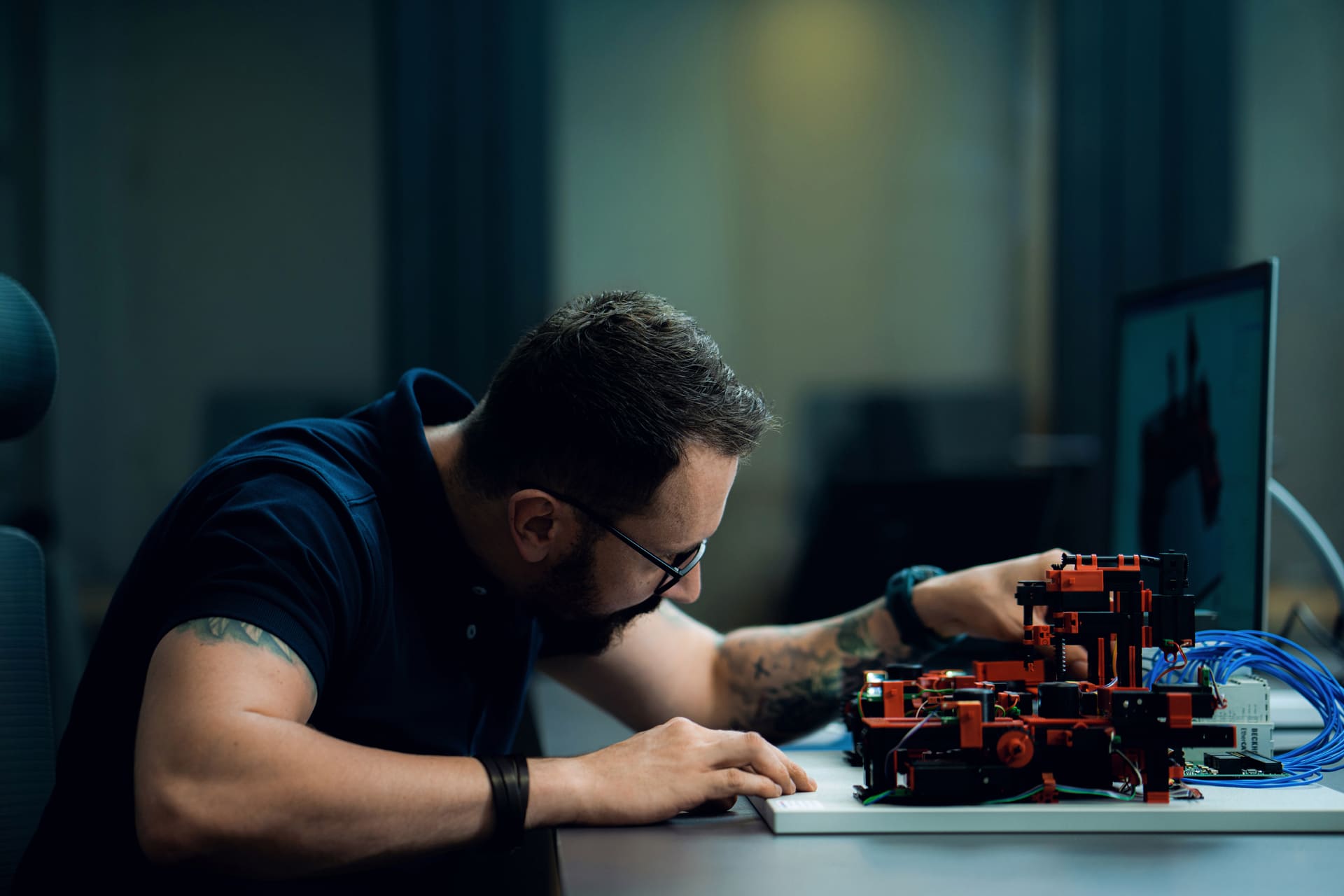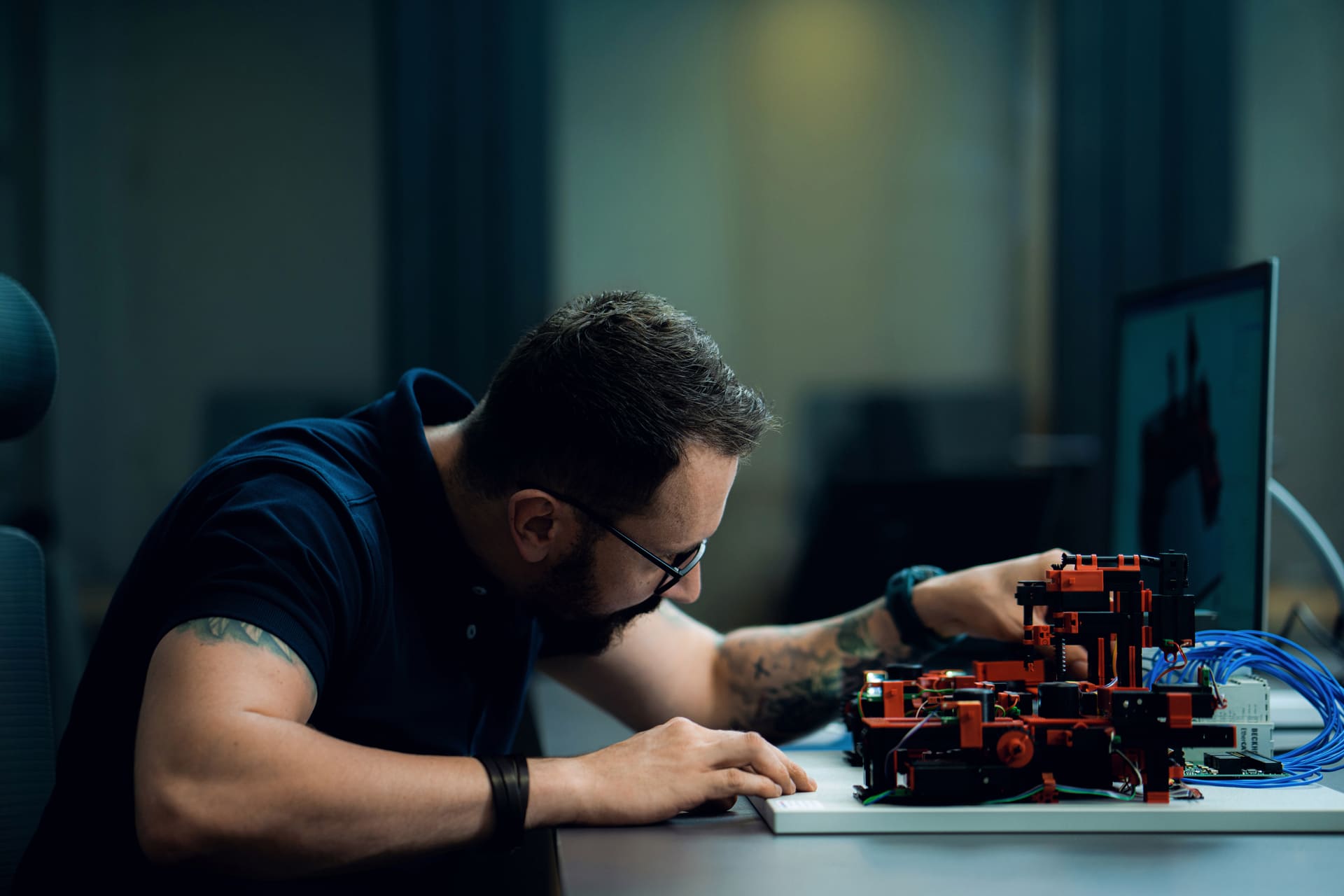 Initial situation

AZO commissioned a retrofit of an existing plant to further understand the possibilities for plant modernization with the Selmo Solution. The existing process of the plant was modeled in Selmo Studio and adapted to the specifications. The company provided specific requirements for the functioning of the existing machine and the process. Based on this information, the Selmo team created a detailed model in Selmo Studio and presented the project in a workshop directly at AZO.

Then, a kinematization was carried out using the 3-D model and virtually put into operation to identify possible optimizations. Adjustments to the process could then be implemented quickly and effectively.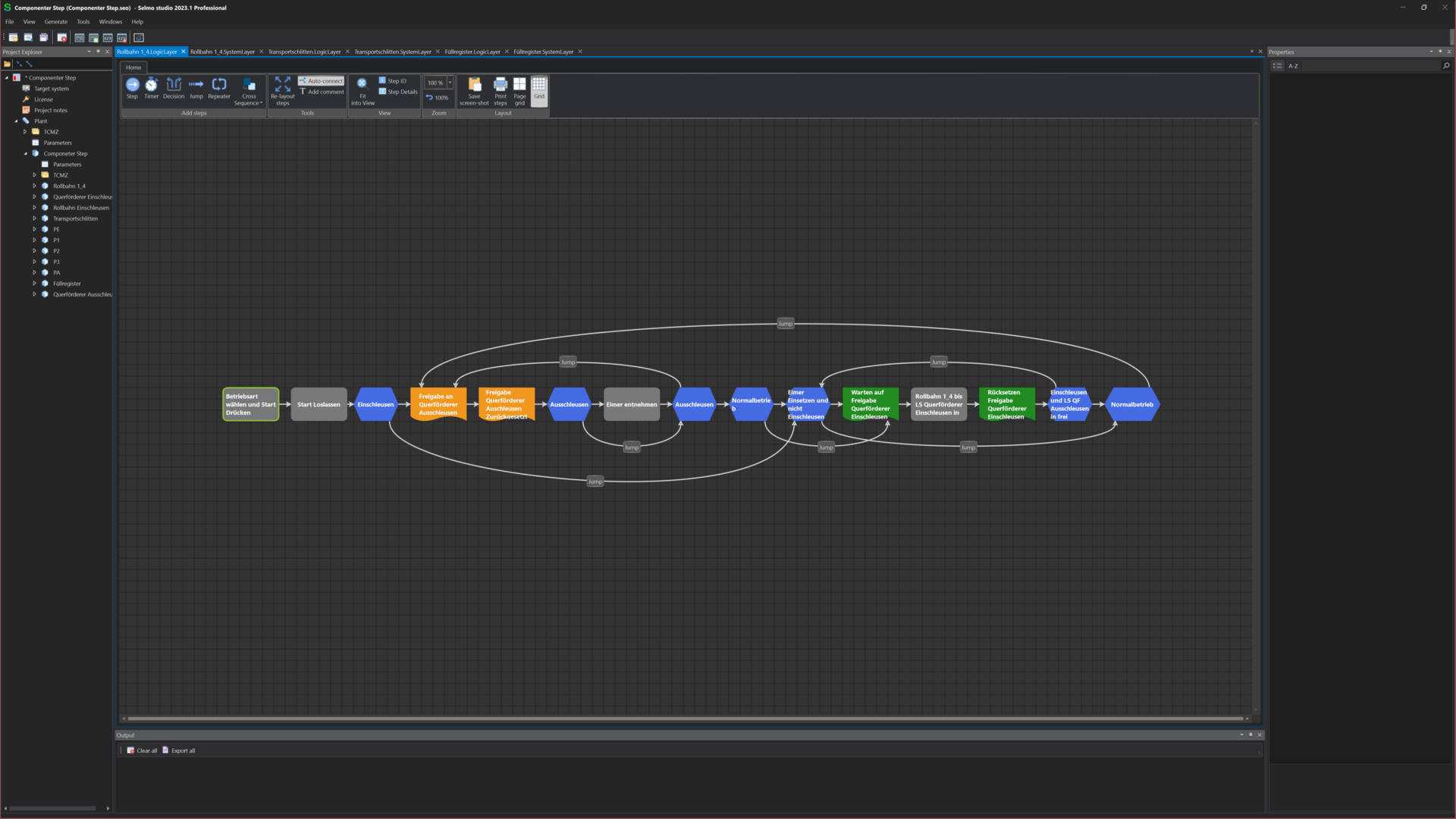 Implementation & result

Through virtual commissioning on a digital twin, possible improvements in the modeling became immediately visible. In addition, the easy handling of the process description and the resulting automatic generation of a complete and verifiable PLC program turned out to be a clear benefit.
As a result, nothing more stood in the way of the successful commissioning of the modernized plant.

Modernization of an existing plant

Increase in efficiency and quality thanks to error-free PLC code

Simplified handling