The future is now - get started right away
Fed up with countless inconsistent standards from different suppliers & manufacturers, tedious project delays during commissioning, and rising costs due to non-transparent project calculations?
Increase the productivity, safety & quality of your production processes. Take the process back into your own hands, creating transparency and clarity. With the Selmo Solution, you get an end-to-end digitalization concept with a uniform operating concept, real-time monitoring of your machine, and expert advice.
Trust Selmo and benefit from more efficient and reliable production.

Save costs and resources

Be independent of
market conditions

Monitor your systems
in real-time
Step by step - your way to success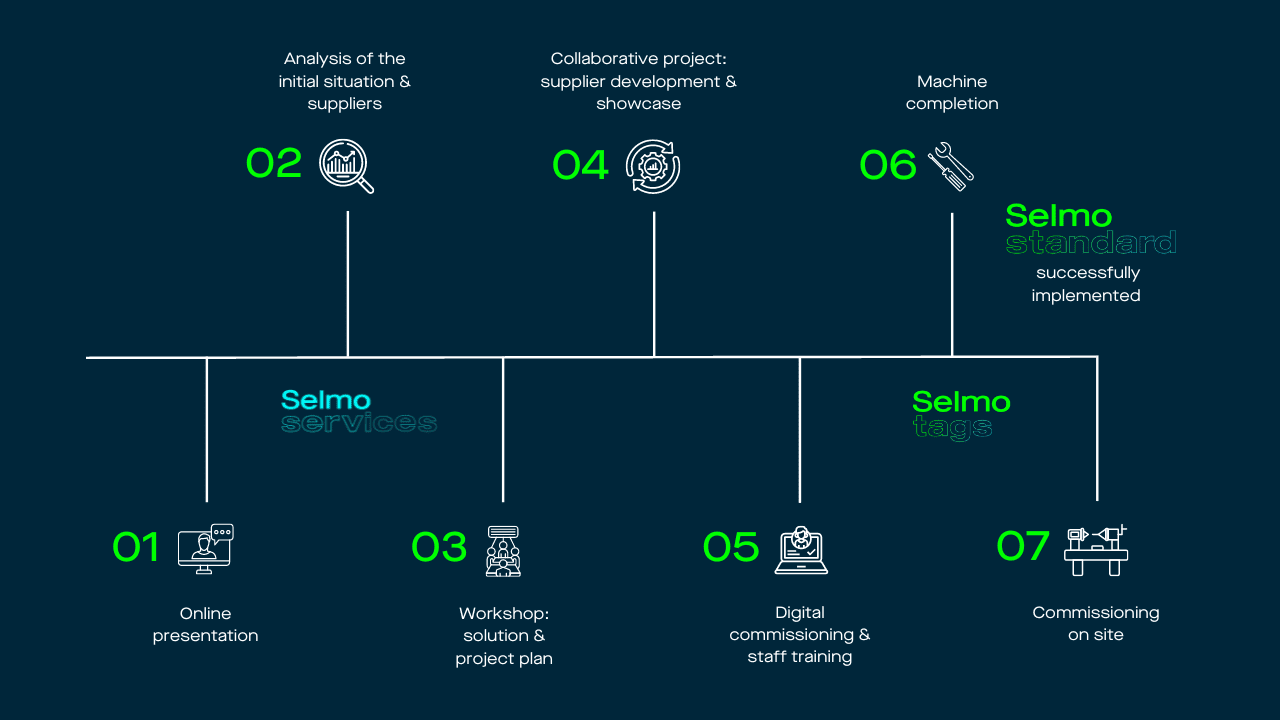 See how our customers use Selmo successfully
Reliable software that leaves no room for errors
Reach your goal faster, easier & with more reliability
Program efficient machines easily & in record time