Transforming the way machine software is made.
Get started immediately and stop the complex troubleshooting.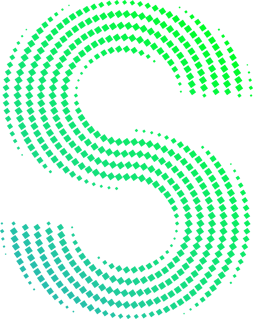 Universal machine functionality.
Uniform digital language.
An easy-to-use environment.
Selmo Standard ensures transparent communication between users, builders, and PLC programmers. Together we transfer the industry standard! Read more about features.


One Tool.
One Standard.
Digital added value.
All your required features for modelling your process, generating your software, importing and implementing in one place.
The logiclayer is used to pre-model the steps of the model on a graphical interface. This graphical representation greatly facilitates the modeling of the process.
The program is modeled in the system layer, the steps and zones are defined and the machine states and monitoring are specified.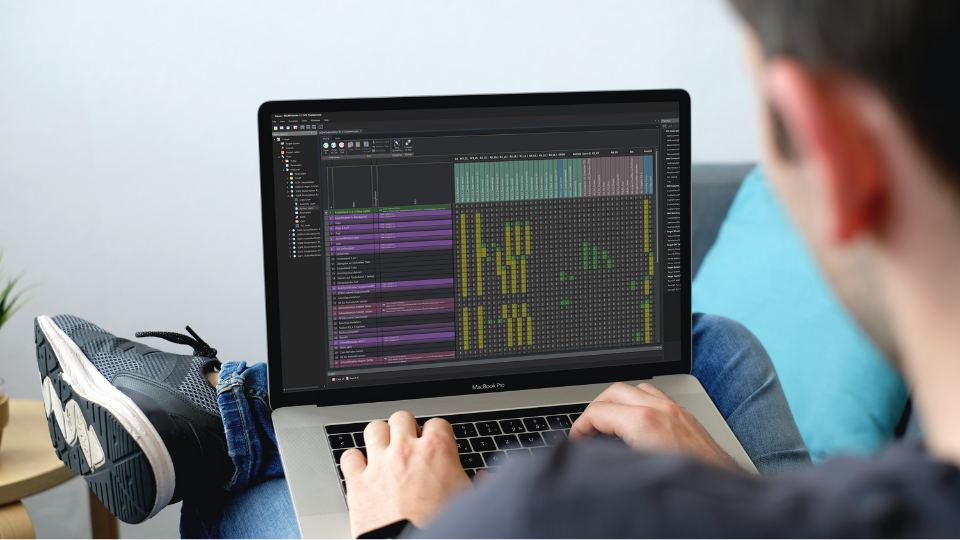 Model the process
The process is defined and converted into a model based on the required functionalities. A digital twin of your process is created.
When modeling, you connect process logic and assemblies in a bit-controlled manner. The sequence functionality clearly describes each status of your machine and system.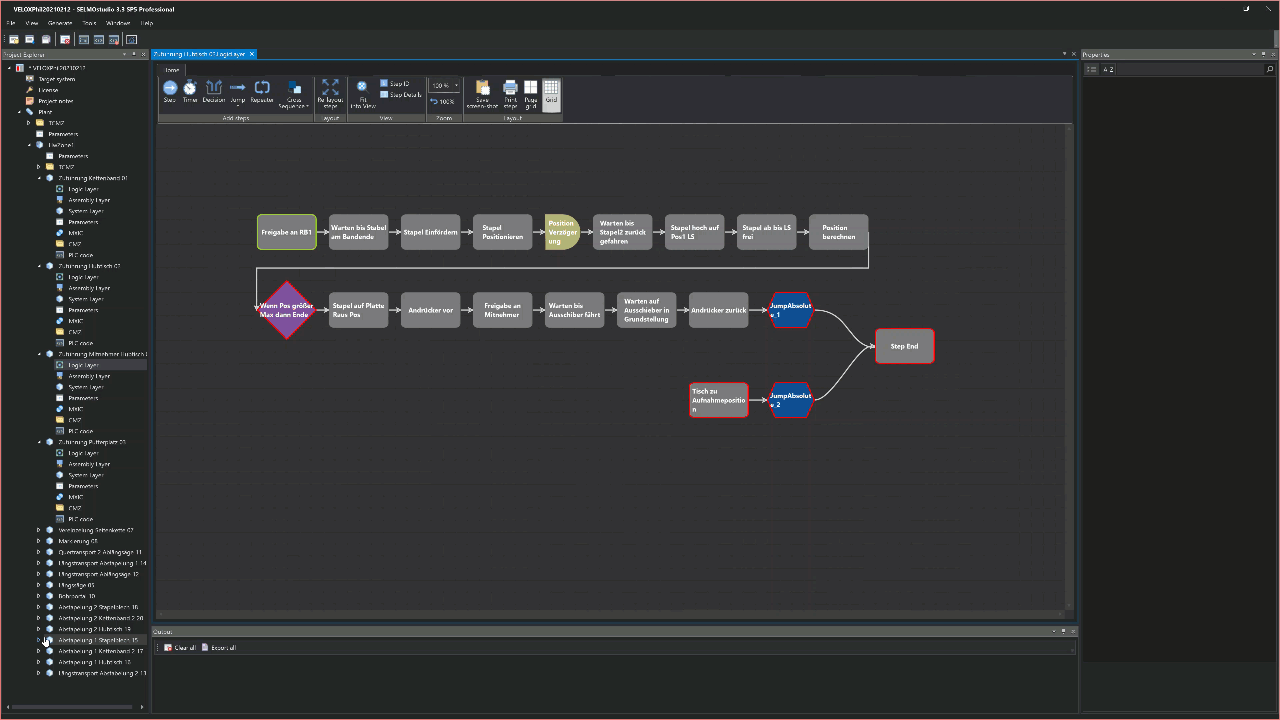 Generate the software
From the model, an algorithm generates the error-free PLC code (PLCopen XML) and the HMI - without the need for further manual programming. All with low code programming.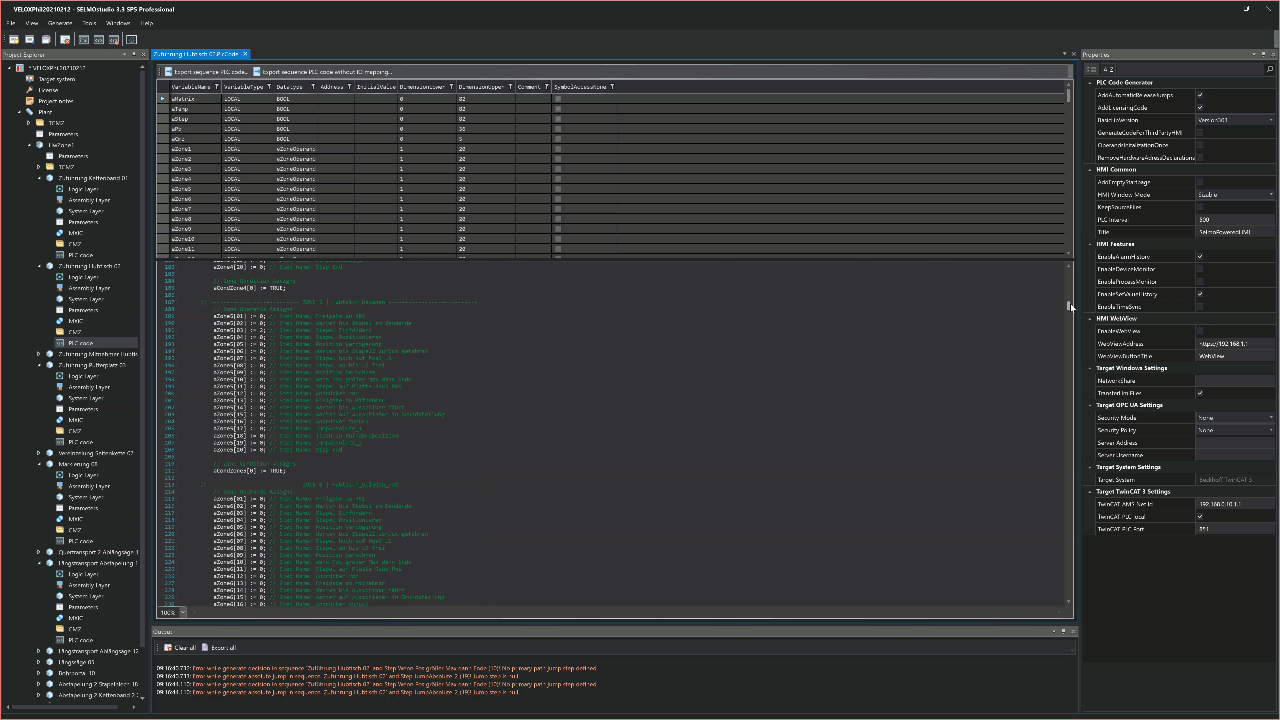 Choose the target system
Select your target system in which you want to export the PLC code. We have a number of target systems that we already support and more are being added all the time. The model can be generated for any PLC Open hardware.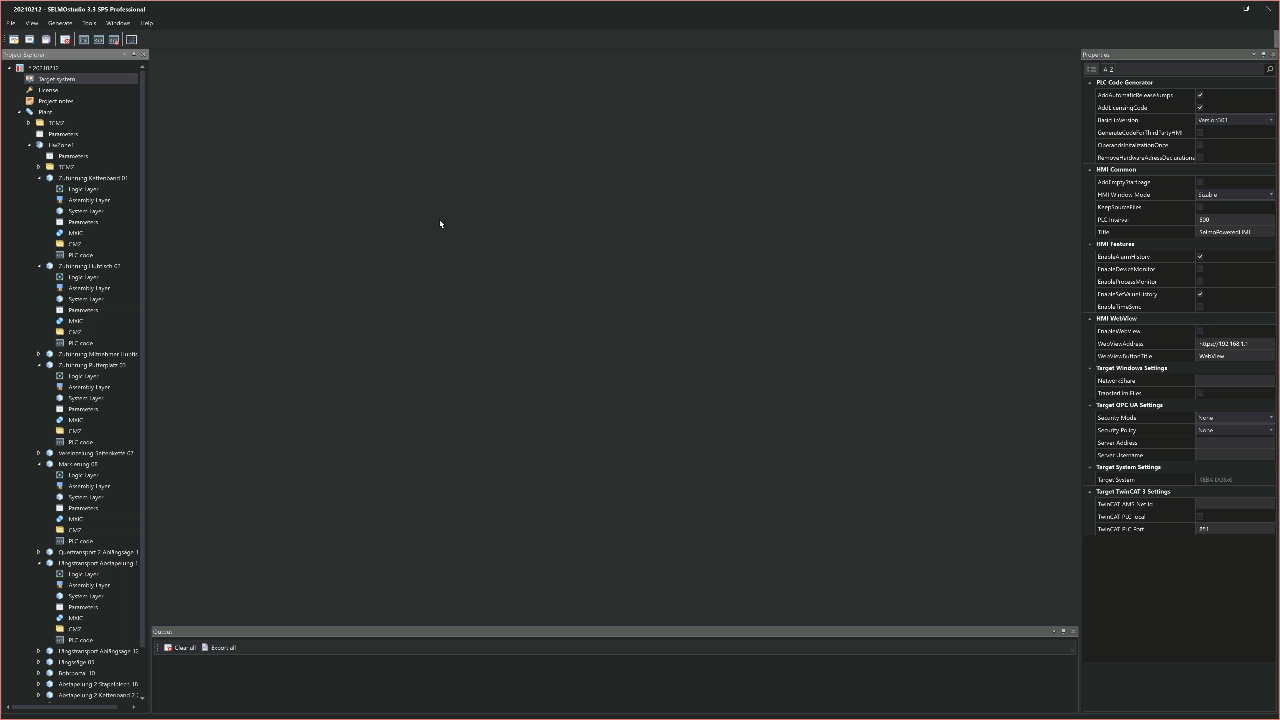 Implement & go live
After generating the code, you can implement it in the target system. Only the IO check must be performed, and the system can be started and commissioned with the HMI automatically generated from the model. Virtual Commissioning and software acceptance test in one step.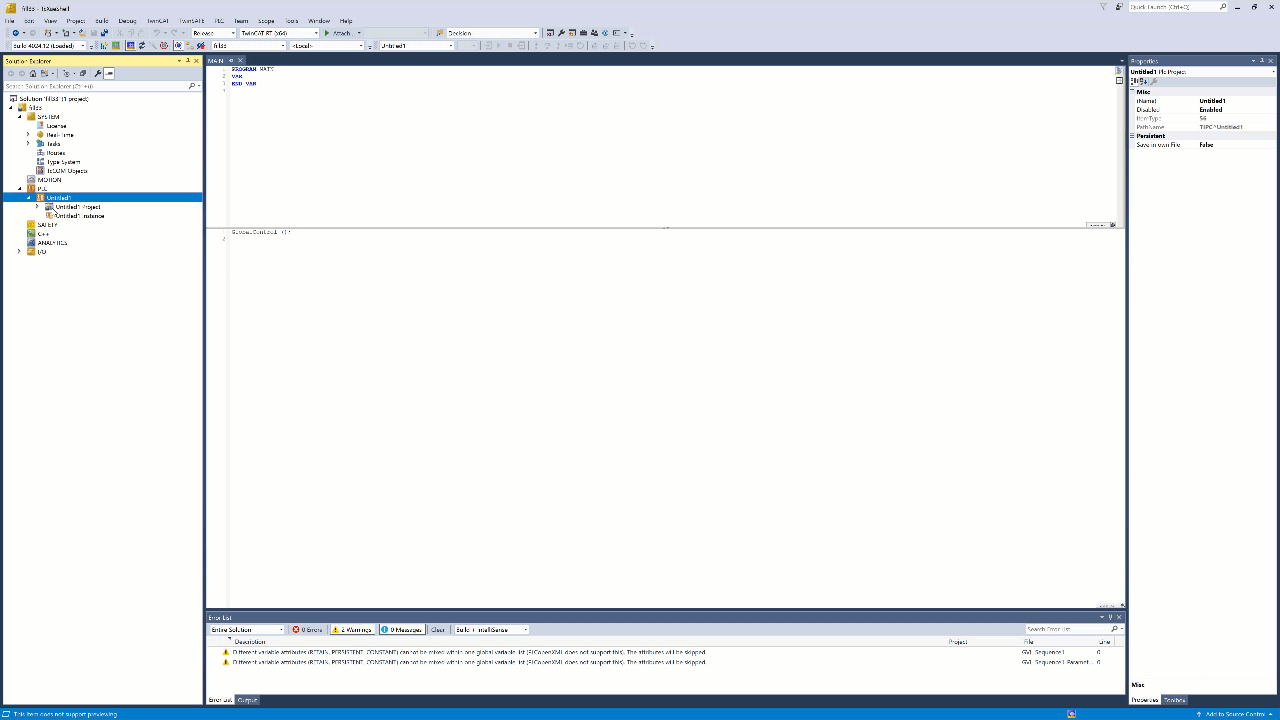 We have solved the problem of programming all machine states, which was impossiblefor humans.
Pay-per-use
Selmo Tags are licenses to activate your model.
You only activate your project in the Selmo Studio once the machine is fully operational. Upon activation, your PLC program is functional permanently. Generate the PLC code in Selmo Studio, test the program functions and commission the machine. Only now, activate the runtime with Selmo Tags for lifelong use. With Selmo, programming costs are easy to calculate as soon as the model is finished. No risk. No surprises.
One Selmo Tag for Euro 40.00 per in- output signal. Offers for partners on request.

If you are serious about digitization
Production just got a lot more efficient
With our Selmo Services we help you to understand the possibilities of the Selmo Solution. Our team will help you with the application and the integration into your company.
Whether through workshops, initial or full project support, we support you with your automation needs and make your machine digitally usable in the best possible way.

For
software
that never
lets you
down